BIGHORN Golf Club uses new technology with website redesign.
Tuesday, August 14th, 2012 by Erin Peters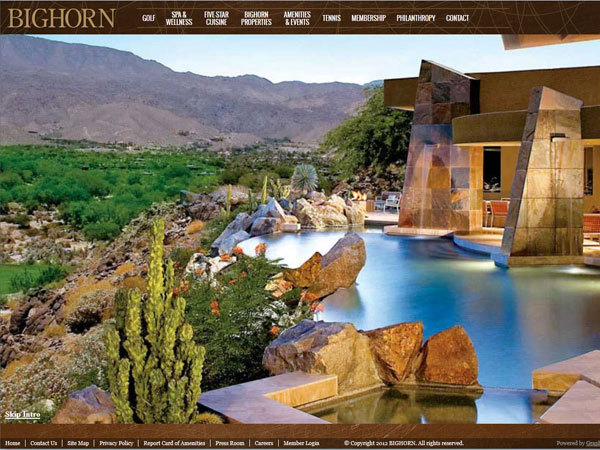 BIGHORN Golf Club, a gorgeous landmark located at the base of the mountains in Palm Desert, came to Graphtek Interactive for a website redesign. Their old site was created using Flash technology, which does not work with any mobile Apple products such as iPhone, iPod & iPad. They needed their site to be visually beautiful, yet functional across all platforms. Utilizing emerging technologies, such as a fully customized Content Management System (G|CMS) providing high level access to a broad range of media including high-definition images, responsive elements, dynamic content windows, custom video, and database connectivity to both members and non-members alike. Designed by Ed and Paul, implemented by Israel.